Last night we released an update to the Windows Azure Toolkit for iOS. This release is a minor update that includes the refactoring of code for better conformance to standards, some bug updates, and a few additions to the sample application. You can take a look at the updates in each of the three repositories:
One of the important updates is guidance—via the sample application—on how to use Windows Azure Queues.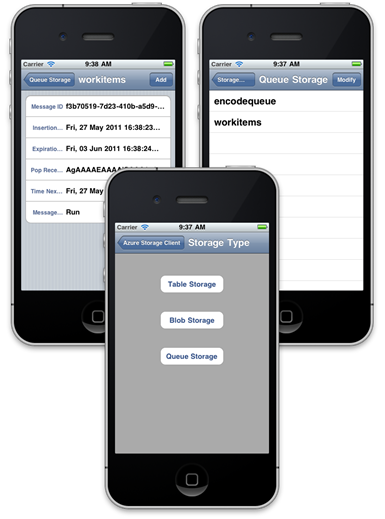 Here's an exhaustive list of the updates.
Refactored the classes for better conformance with a Cocoa framework: http://developer.apple.com/library/mac/documentation/Cocoa/Conceptual/CodingGuidelines/CodingGuidelines.html

Renamed TableEntity valueForKey and setValue:forKey to objectForKey and setObject:forKey

Renamed Block methods to CompletionHandler

Renamed "get" methods to "fetch" methods for better conformance

Converted Base64 helper methods to proper categories on NSString and NSData

Refactored sample client to support above library changes

Included example of queue support in the sample client

Fixed bug in queue class when sending messages containing non-escaped characters (<, >, &, ')

Fixed bug in queue class with delegate not firing on message completion

Updated walkthrough documentation for above class refactoring

Updated compile HTML class documentation for above class refactoring
What's nice about this release is that some of these updates came from the community and some of them came from us – a model I hope to continue as we move forward with these toolkits.
When you visit the GitHub repositories, be sure to look for and download **v1.0.1.zip **or the v1.0.1 tag.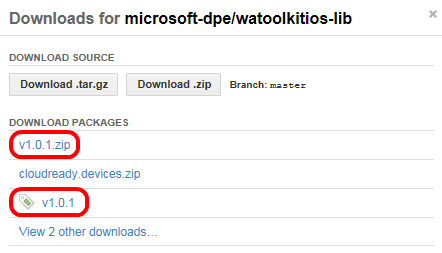 We have more updates in the pipeline, so expect to hear more soon.
I hope this helps!